The Bronte Sisters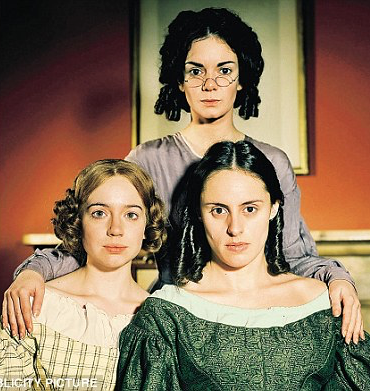 Charlotte, Emily and Anne Brontë were sisters and writers whose novels have become classics.
Charlotte was born on 21 April 1816, Emily on 30 July 1818 and Anne on 17 January 1820 all in Thornton, Yorkshire. They had two sisters, both of whom died in childhood and a brother, Branwell. Their father, Patrick, was an Anglican clergyman who was appointed as the rector of the village of Haworth, on the Yorkshire moors. After the death of their mother in 1821, their Aunt Elizabeth came to look after the family.
All three sisters attended different schools at various times as well as being taught at home. The Brontë children were often left alone together in their isolated home and all began to write stories at an early age.
All three sisters were employed at various times as teachers and governesses. In 1842, Charlotte and Emily went to Brussels to improve their French, but had to return home early after the death of their aunt Elizabeth. Charlotte returned to Brussels an English teacher in 1843-1844. By 1845, the family were back together at Haworth. By this stage, Branwell was addicted to drink and drugs.
In May 1846, the sisters published at their own expense a volume of poetry. This was the first use of their pseudonyms Currer (Charlotte), Ellis (Emily) and Acton (Anne) Bell. They all went on to publish novels, with differing levels of success.
Anne's 'Agnes Grey' and Charlotte's 'Jane Eyre' were published in 1847. 'Jane Eyre' was one of the year's best sellers. Anne's second novel, 'The Tenant of Wildfell Hall' and Emily's 'Wuthering Heights' were both published in 1848. 'The Tenant' sold well, but 'Wuthering Heights' did not.
Branwell died of tuberculosis in September 1848. Emily died of the same disease on 19 December 1848 and Anne on 28 May 1849.
Left alone with her father, Charlotte continued to write. She was by now a well-known author and visited London a number of times. 'Shirley' was published in 1849 and 'Villette' in 1853. In 1854, Charlotte married her father's curate, Arthur Nicholls. She died of tuberculosis on 31 March 1855.