Morning Gary
 I am the Service Manager for Assetlink at Westpoint,
I have only been at site for 3 months now, prior I worked at the Airport for 3 years and your reputation and work there was great. 
I would like to meet up with you and have some quotes done for Westpoint when your available. 
Regards Jo 
0481 439 723 
​Joanne Edghill | Service Manager | Assetlink
E joanneedghill@assetlink.com.au 
Gary
Just wanted to drop you a line to thank you for all your support and assistance over the last 12 months – it has been a busy challenging period and I want to recognise that you have been of great assistance during this time. A really big thanks to Sebastien as well – he is a great asset…
Looking forward to a an even busier 2017 so thanks again – wanting  to catch  up when you can next drop in…. give me a call, am only off public hols then end of Jan I want to take a week….
Happy New Year… and take care, all the best to your family and team
Best regards
M
Sydney Airport
---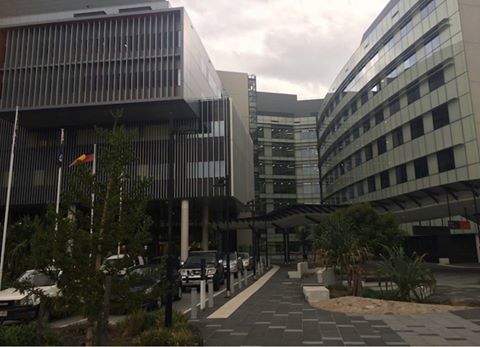 Hey Gary,
Yeah I'm going good thanks buddy, the wheels have stopped spinning and we're making progress.
For what it's worth, your compliance, your workers and your finished product is superb. Yasser and Brett and a pleasure to deal with. You're first in line for my subcontractor reviews and you're getting full marks.
Despite the limited attention I have been able to spare you guys, you've delivered a top notch service, and finished product. I thank you, and promise to pay more direct attention once the account settles down.
Keep up the good work mate. Let me know when you're back in town and I'll shout you and the boys to smoko. !
Sam GCUH July 29th 2016
---

Hi Gary thank you for your wonderful work. Invoice will be forwarded for payment. Also please send us Anchor point certificate.
Regards Sam
200 Goulburn Street Jan 2016

---
Morning Gary,
Inspected the roof top at the Virgin lounge earlier and the result is found to be very good,
Thank you
JH | Sydney Airport
Jan 2016

---
Thanks Gary,
Excellent work. I'll get this paid ASAP.
Craig Downing
Intera Group
5th December 2015
---
Thanks Gary
I checked the windows that have been completed.
Great job!
Regards
Matt Snelson
LMA Cleaning Manager
8th August 2015
---
HI Gary,
Yes the boys did a great job.
I signed off the invoice yesterday and sent through to finance for payment.
Cheers
CM
National Art School July 2015
---

19 January 2015
Thanks heaps for that, I just called the station manager and he is rapt with it (the cleaning).
Thanks
CA Sydney Airport Corporation Limited
---


Thanks Gary, Looks great we are very happy. Will definitely have you guys back!
David Concord Veterinary Hospital


---


Hi Gary,
....... It is a pleasure to do business with you .......
Kind Regards,
JM
Serco Sodexo Defence Services
8/8/2013


---
---
Gary,
Once again I'm extremely happy with the work performed and the way in which it was done and there being no problems or complaints from staff or clients.
Thanks again and get well soon.
Regards,
JL
Land and Property
1 Prince Albert Road
Sydney NSW 2000

15/3/2012
---

Job well done.
Regards,
JM
Qantas Portfolio Manager
Spotless Cleaning Services

---


Hi Gary
Thank you so much for your support and hard work in completing this job. Everyone here at Qantas were very impressed with your work. Excellent outcome.
Regards
Avi Ram
Manager
Spotless Cleaning Services
May 15th 2012

---
We are very happy with the service provided by the Vertical Challenge team. They have been providing high cleaning services for us in Canberra for a number of years and we are more than happy with the quality and standard of workmanship.
Menka Zarzour
ACT State Manager

22 May 2012

---

Hi Gary,
Thanks for a great job!!!
Cheers,
MP
Principal
Sydney Distance Education High School


---



Thanks Gary.
Great work...
Regards,
JH
Qantas Portfolio Manager
Spotless
0451 633 773
7th February 2013