Annangrove Window Cleaning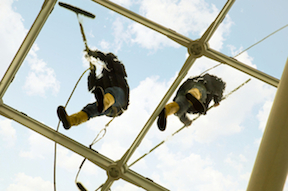 0408004900
Annangrove Window Cleaning Services
Vertical Challenge  offers a quality Window Cleaning service to our both our Commercial and Residential clients. 
We are a professional cleaning company with over 35 years experience providing commercial window cleaning services.
 Window Cleaning, Height Work and Industrial Work throughout the Greater Brisbane  Region - by Rope Access, Boom Lift, Scaffolding or Building Maintenance Unit .
Vertical Challenge is a specialist height access company servicing the requirements of our customers for building  facade cleaning and maintenance.
Our particular speciality is in the solving of difficult, or dangerous, height access problems, both In and Outdoors.
For a prompt obligation free quote call 
Gary today on 0408004900 
We manage sites requiring a team of cleaners or just one individual. No matter how frequently you need your windows cleaned we always deliver the highest standard of workmanship, ensuring quality results. We hold broad experience in the full range of Window Cleaning and Height related Access Methods.
We presently enjoy the support of over 100 regular commercial clients providing  specialist height services to Sydney Airport, QANTAS, Westfield, Transfield, Serko Sodexho and Honeywell.
 We perform periodic glass cleaning to numerous Public Schools in Sydney Eastern Suburbs and Inner West, as well as the Southern Highlands and Wollongong areas. Included in our educational client base are Sydney University, Macquarie University  and The University of NSW
 Programmes Available
Internal / External 

Daily/Weekly/Fortnightly/Monthly/Bi Monthly/

6 Monthly or Annually 
    Offering:
Reliability

Superior quality service

Friendly and considerate staff

Public Liability $20 Million Dollars

 Competitive prices

30 years experience in all aspects of height related work
Abseiling - Rope Access - Window Cleaning - Annangrove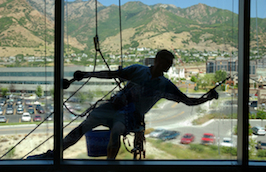 We also employ highly experience Rope Access Technicians (Abseilers) for Building Inspection work, General Maintenance, Minor Repairs, or High Level Cleaning.
With over 30 years experience in solving the problems of difficult, potentially dangerous height access - many complex and almost impossible projects. We guarantee a high level of professionalism, efficiency and quality of work.
Vertical Challenge has the right solution for you! Offering all kinds of window cleaning and height access solutions to building managers, owners, realtors, contractors and householders.
Property Maintenance - Abseiling - Rope Access - Annangrove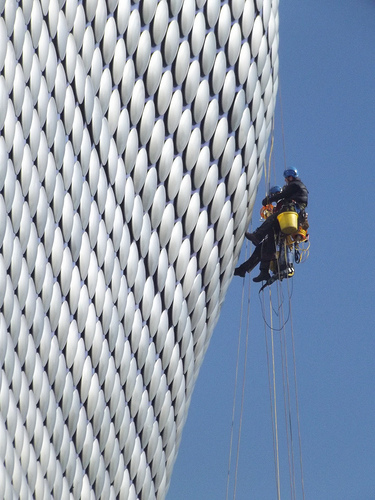 Maintenance
Painting and rendering
Concrete repairs
Window cleaning
Minor Repairs
Safety System Installation 
Silicon Sealing
Non Destructive Testing (NDT)
Facade Inspection Reporting
Difficult Access Solutions
Warehouse and Factory Cleaning - Annangrove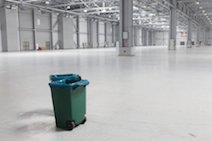 Vertical Challenge Pty Ltd have been cleaning Warehouses and Factories since 1982. Our expertise is focused on height cleaning or challenging work involving difficult access solutions.
Meeting the rigorous cleaning standards for Accreditation and Audit; whether it be a massive QANTAS Spare Parts Warehouse (the size of a football field), a Westfield's Foodcourt, an Army Base Kitchen or working Airside at a busy congested Airport.
Our clients without fail have always passed audit - this is our guarantee to you, our valued client.
We detail clean buildings from ceiling to floor – ceilings, walls, window, floors, fans, joists, beams, pipes ducts, pallet racking (and stock). Washing, vacuuming or scrubbing all surfaces, removing dust, dirt, grease, grime, inks, mildew, mould, paint, marker pens and other filth.
Externally we clean roofs, skylights, canopies, cladding, fascia, gutters, and pipework, drains, signage, paving and carpark areas.  Full building wash downs our specialty.
Façade Cleaning with associated features of stone, brick, concrete, render, paint, metal, colourbond, plastic and wood.
Vertical Challenge excels in all aspect of height work that comes with a unique problem solving challenge, or high degree of difficulty.  We are experts in the area of difficult height access, employing scaffolding, elevated work platforms and rope access solutions. 


The result of our thorough cleaning of your building will be a brighter, safer, healthier and better working environment.
For a prompt obligation free quote for you Warehouse or Factory   
Gary today on 0408004900