Abseiling Building Maintenance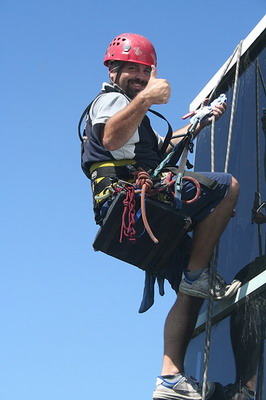 0408004900
Contact Vertical Challenge for all building maintenance requirements, abseiling or rope access solutions.We employ professional Rope Access technicians for all building façade work including:
 Our experienced abseiling crew will access your building and carrying out various maintenance tasks. Rope Access provides you with a cost-effective solution for all your maintenance and height safety requirements whether a small rendering job or painting an entire building.
Abseiling represents the eloquent low cost solution for facade repairs, treatments of concrete cancer, spalling repairs and all other external facade maintenance such expansion joint sealing and facade re-caulking with Sikaflex Mastic Sealers.
---