Construction Site Window Cleaning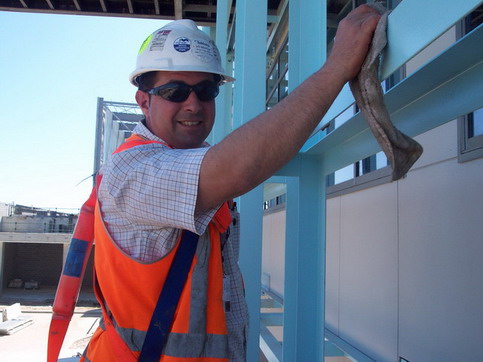 Cleaning external glass and frames from boom lift

Vertical Challenge holds in excess of 25 years in Construction Site Window Cleaning in Sydney, Brisbane and the Gold Coast.
All our window Cleaners are Union Members and hold the General Induction Card for Construction Work in NSW as well as all relevant licenses for abseiling and boom lifts. Public Liability cover is $20 million. Detailed Risk Assessment and Job Safety Methods are submitted before jobs commence.
Our guarantee is a Window Clean to your satisfaction along with a complete commitment to your Site Program.
Our Specialist Service is Window Cleaning employing Industrial Rope Access Techniques (Abseiling)and Boom Lifts.
* Initial Clean
* Final Clean
* Window Cleaning
* Abseiling
* Boom Lifts







Construction Cleaning - Home Page