Cleaning Consumables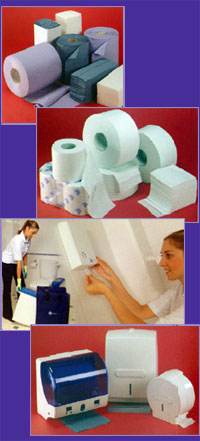 We ensure your organisation is kept supplied with all those small but vital items and consumables that are essential for the comfort and well being of building users. The cost-effective solution From soap dispensers and hygiene supplies to paper goods and even your tea and coffee.
Vertical Challenge
offers a reliable and cost-effective answer.
Our in-depth knowledge of this market sector means we can recommend the most appropriate products for your needs and pass on any savings. Leaving the provision and re-ordering of supplies to us also frees your staff from what can be a time consuming and costly task.

We provide and maintain specialist hygiene equipment for washrooms, cloakrooms and janitors' rooms.We can also arrange re-filling of washroom dispensers and set up emptying programmes for hygienic disposal units.




Cleaning Consumables - Home Page